FLASHBACK IS A COOPERATIVE INVESTIGATION GAME
IN THE ZOMBIE KIDZ UNIVERSE
We are only moments away from zombies triggering the end of the world!
Luckily, you have a machine that allows you to go inside a memory.

SOLVE MYSTERIES
THINGS ARE GOING CRAZY! The end of the world is only moments away...
The zombies have taken control of the school and their plan to conquer the Earth is about to succeed!
The entire planet is in danger of being turned into brain-burger eaters!
There is only one hope left: a Gizmo developed by the Kidz that allows you to travel into a memory.
Understanding the past may allow you to change the future and save the world.
We need your help to lead the investigation!

Jump from one point of view to another and discover clues… Solve the mysteries and foil the zombies' plan!
Discover real gadgets that will modify the game and allow you to replay each of the 3 scenarios in a completely different way!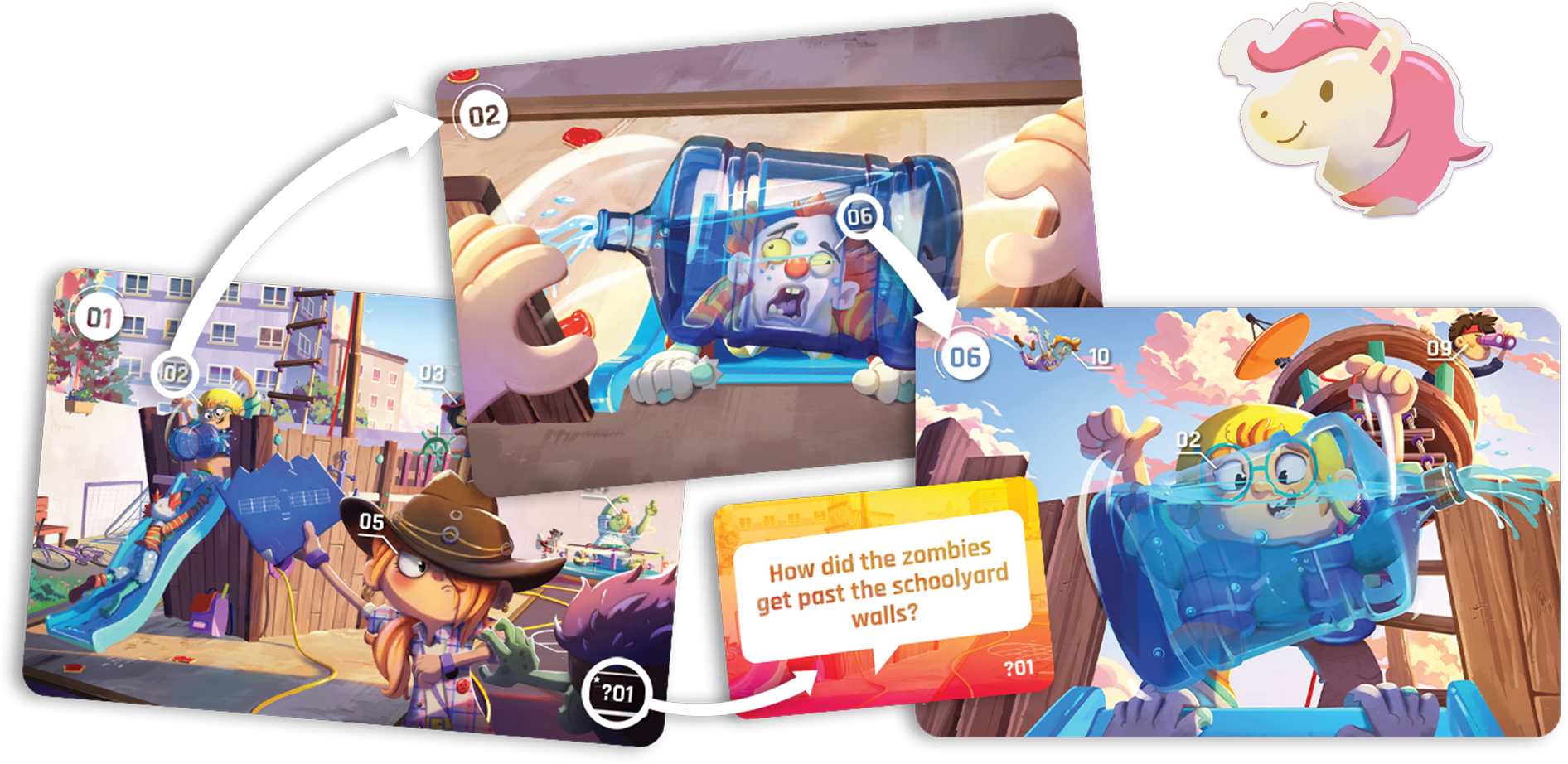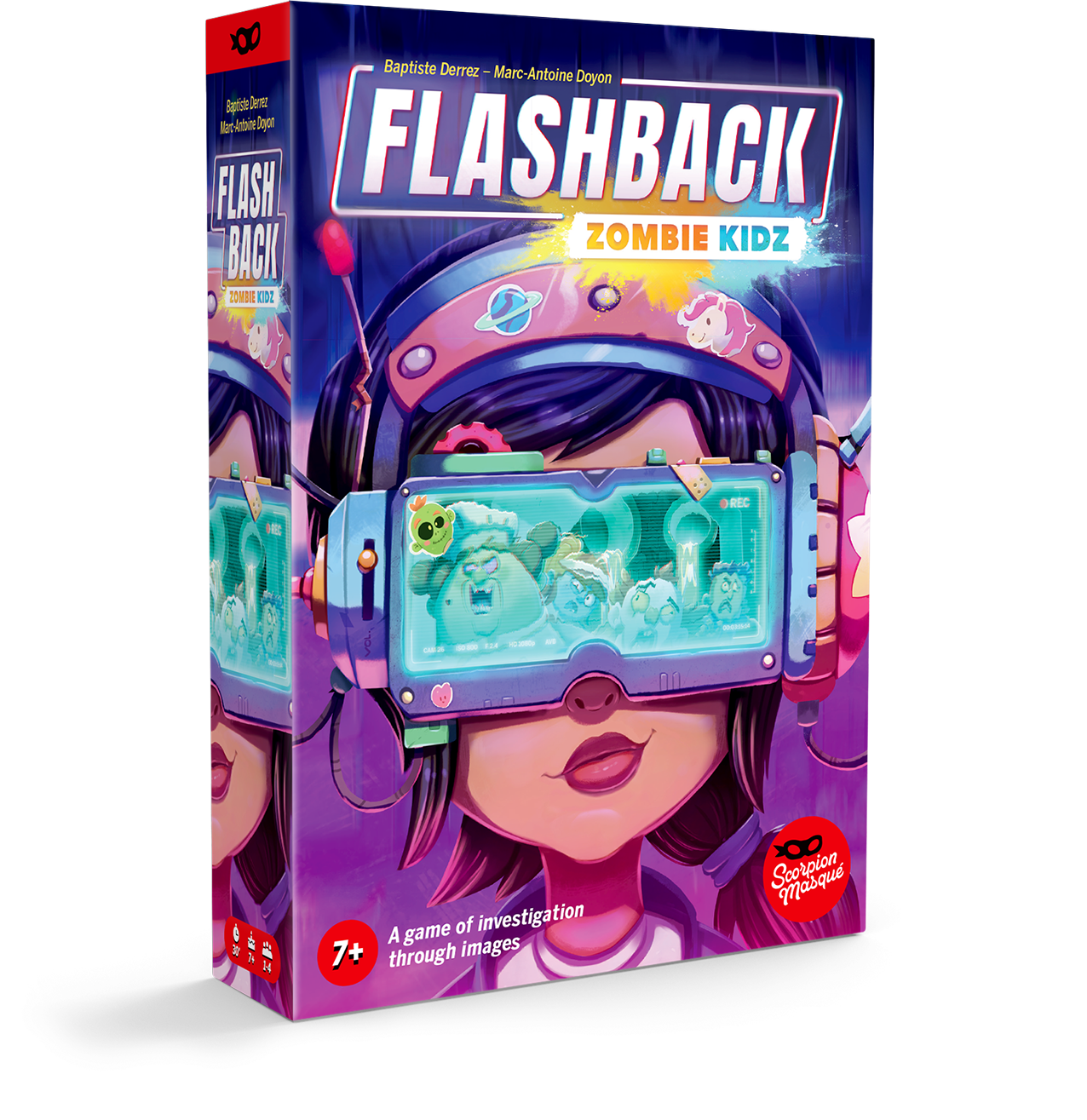 TEAM UP WITH YOUR FRIENDS
OR FAMILY
Flashback: Zombie Kidz is a cooperative investigation game. Gather your team around the table and work together to discover the clues, solve the mysteries, and stop the zombies' diabolical plan!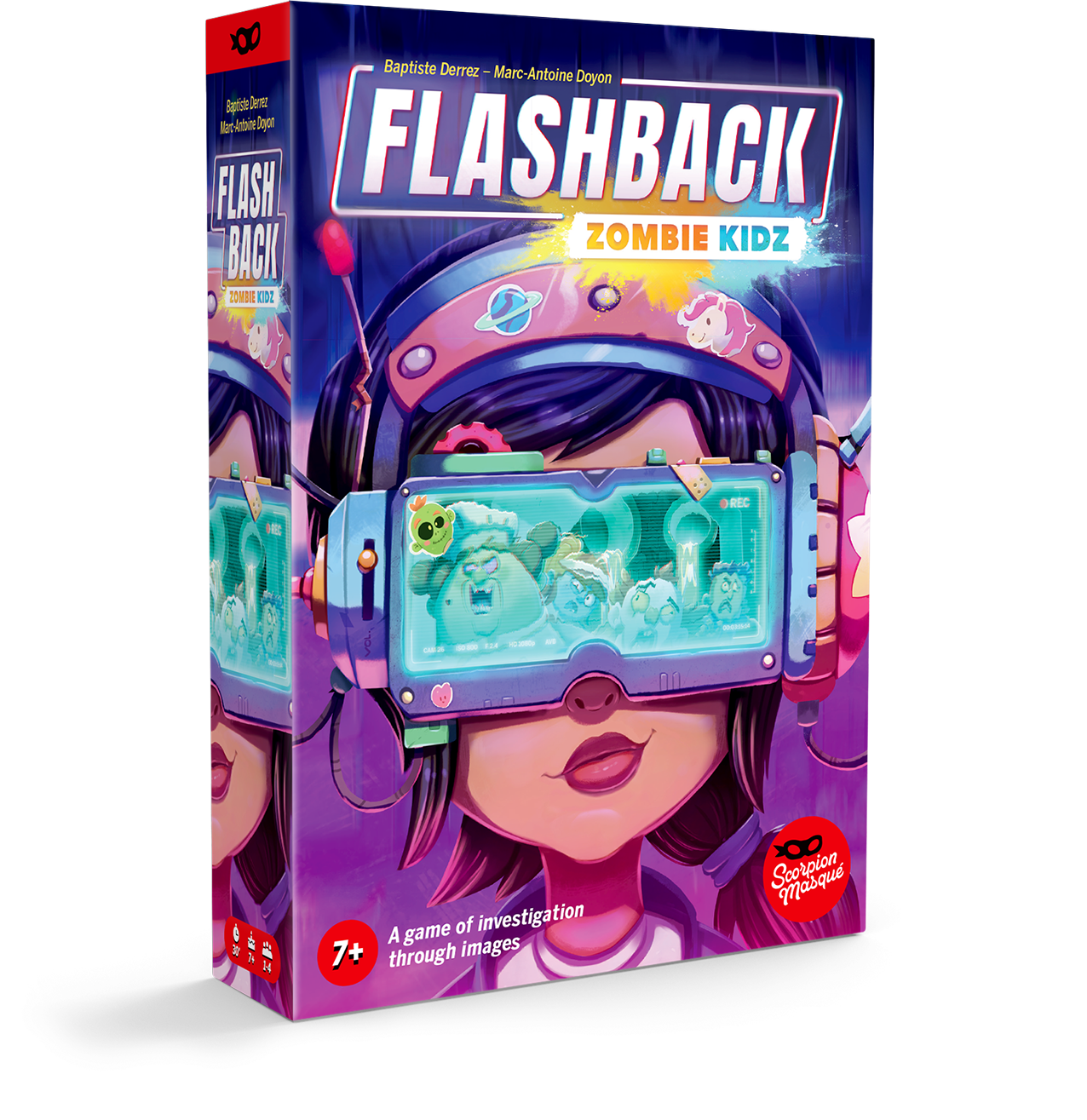 FLASHBACK: ZOMBIE KIDZ is now available at your favourite game store.